Lyndon and I both had stints with the Scion FR-S.  But I was lucky enough to drive the first generation TC back in the day.  OK- so it may not be as cool for car guys as the FR-S, but the TC trumps the FR-S as far as practicality, especially when the white stuff starts falling from the sky.
More importantly, the Pioneer system that comes standard in TC needs to be hot-rodded with killer subbass.  And for that we turn to our friends at MTX.  They are making an enclosure specifically for the TC in three flavors: Good-to-Go with an amplifier attached, almost good-to-go with a Terminator woofer but no amp, or bring your own amp and woofer.
Check out the rest of the story:
PHOENIX, AZ – July 10th, 2013 – MTX Audio, the leader in high performance mobile, home, marine, and portable audio solutions, announced today the release of a new model in the ThunderForm line of vehicle specific enclosures designed to fit Scion TC models covering model years 2011-2013. MTX ThunderForm enclosures are designed to offer audio enthusiasts a custom fit subwoofer solution that minimizes the space in their vehicle required for installation.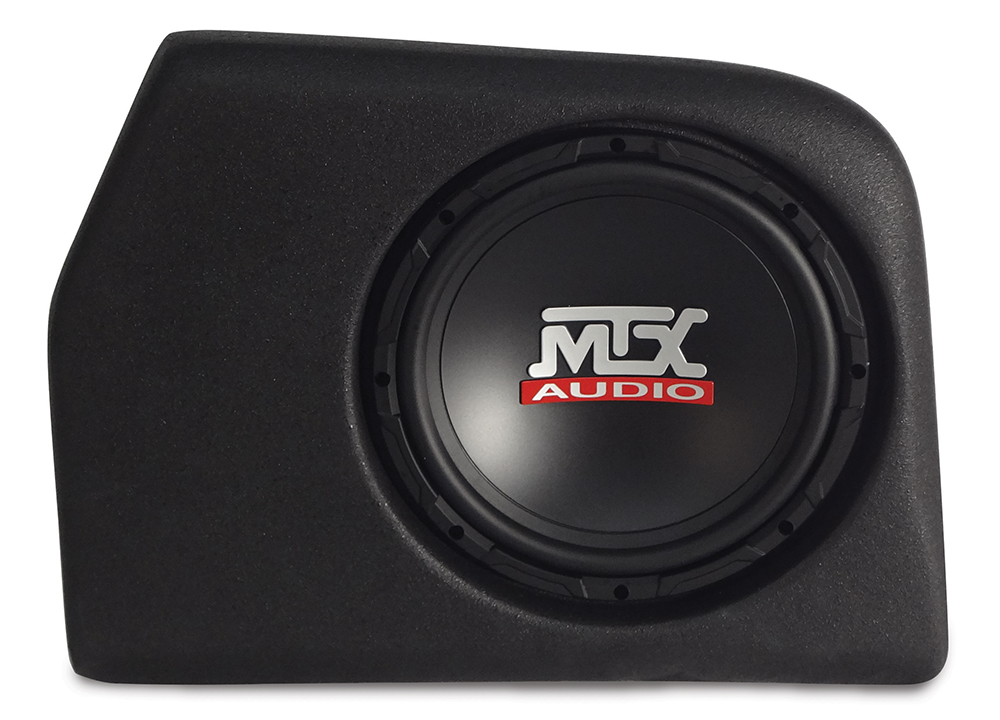 This new model like all ThunderForms is being produced in the MTX manufacturing facility in Monroe, Wisconin using a high tech fiberglass process that delivers exceptional quality and a custom built finished look. The Scion TC ThunderForm will be available in three configurations, amplified, loaded and unloaded. The amplified version includes an integrated amplifier and single 200W RMS 10″ Terminator series subwoofer. The loaded version includes a single 200W RMS 10″ Terminator series subwoofer that works with any amplifier. The unloaded version fits a single 10″ subwoofer. Each model ships with all installation hardware and installs in the trunk on the passenger side.
"This is the first ThunderForm we have released for an import car in several years", said National Sales Manager Jason Fickas. "Our engineers and R&D team have done a great job with our new fiberglass process and are able to deliver exceptional products that will really exceed our customers expectations. This Scion enclosure is a great choice for enthusiasts that want to add bass to their vehicles but that don't want to lose the space in their trunk."
2011-2013 Scion TC ThunderForm Models:
STC11FB10A-TN      Single 10″ 200W RMS Amplified ThunderForm
STC11FB10-TN         Single 10″ 4Ω, 200W RMS Loaded ThunderForm
STC11FB10U            Single 10″ Unloaded ThunderForm
All models are available for sale at MTX.com or through one of MTX's authorized dealer affiliates.